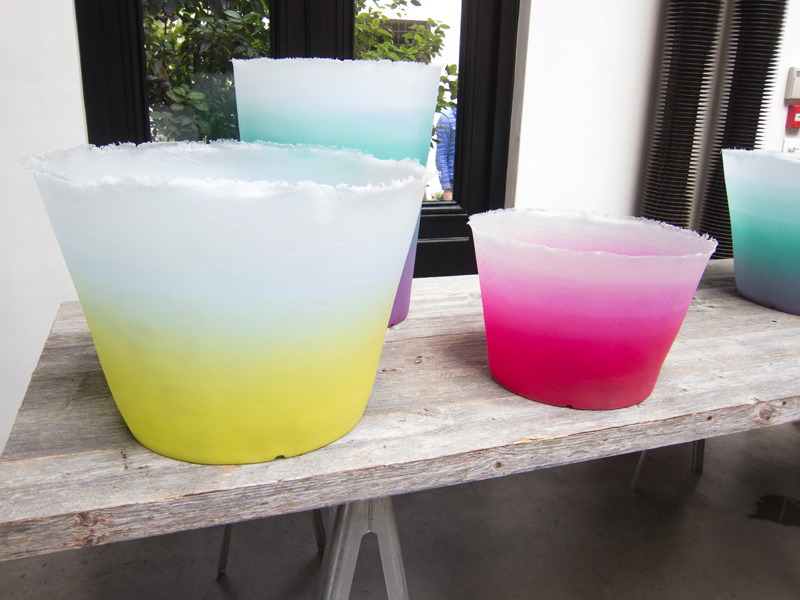 Pots by Massimiliano Adami – for Serralunga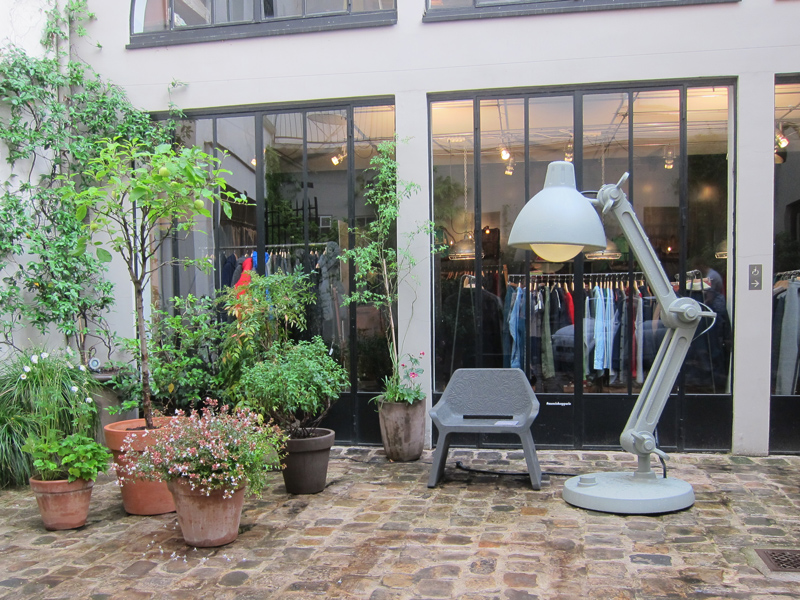 Installation at Merci-Store in Paris: 2,25m Lamp by Mac Lummel, the iconic Fiat 500 covered in concrete wallpaper by Piet Boon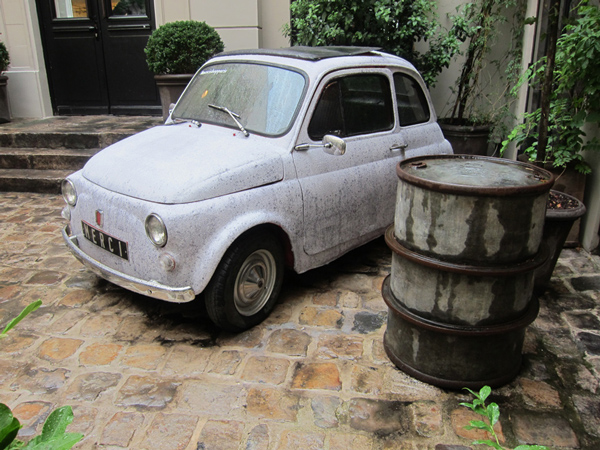 According to the monday motto of this week which is all about the sense of touch I would like to talk about an exhibition I visited during the last Paris Design Week in early September.
The concept store merci opened the season along with the start of Maison&Objet and Paris Design Week with a strong focus on selected designers who use a new freedom of "material design" in their work, showing a respect for natural or traditional materials.
The exhibition was all about new textures with a raw, unfinished look although not every object has just been raw-looking. The choice of materials: concrete, glass, cardboard, resin, loofah, sugar, porcelain, rice or corn.
So the approach reminded me of the pioneering work of the Campana-Brothers who might be regarded as the Fathers of this ongoing movement in Design towards the materials. Have a look into it:
Matières Premières Exhibition during Paris Design Week at Merci Concept-Store, the central table is part of a barrel of a barrel of 5 000 liters, found in basement of Queen Margot of Romania castle (at the back wall – bullock blood – a red color)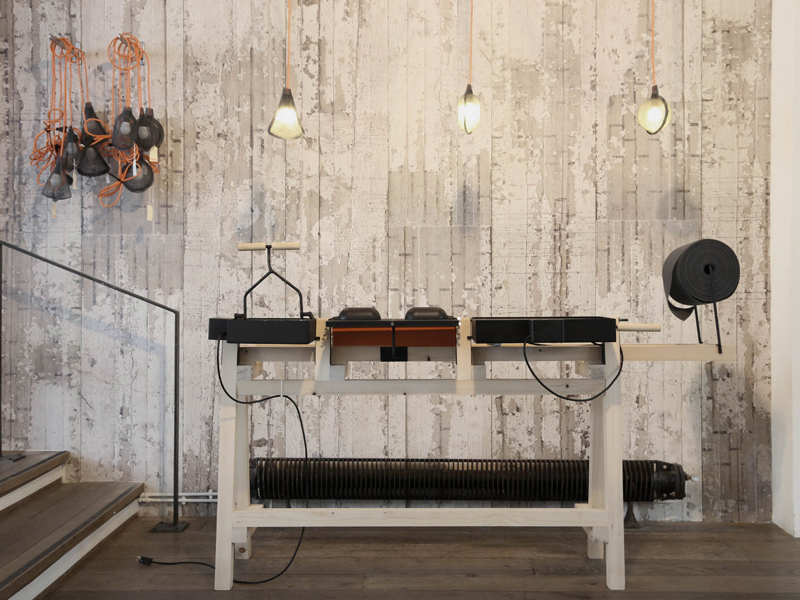 Stamp Lamp, by 3 Design Students from ECAL (Lausanne Cantonal School of Art)
Chairs – left by Woytek Weidne, right by Hitoshi Makino, below: Pet Lamp by Alvara Catalán de Ocón at Merci, Paris