Before talking about the art of berlin-based design talent Milena Kling (which I did already here) I'd like to share some of the latest fuzz in Berlin with you, as it is part of the story. It's for sure the re-opening of the Bikini Berlin Space in the western part of the city.
But how did a building receive the name Bikini? Its creation dates back to its origin in the 1950s. Similar to this Niemeyer Building it had an open mezzanine floor which separated the building into 2 parts – so the name followed the form.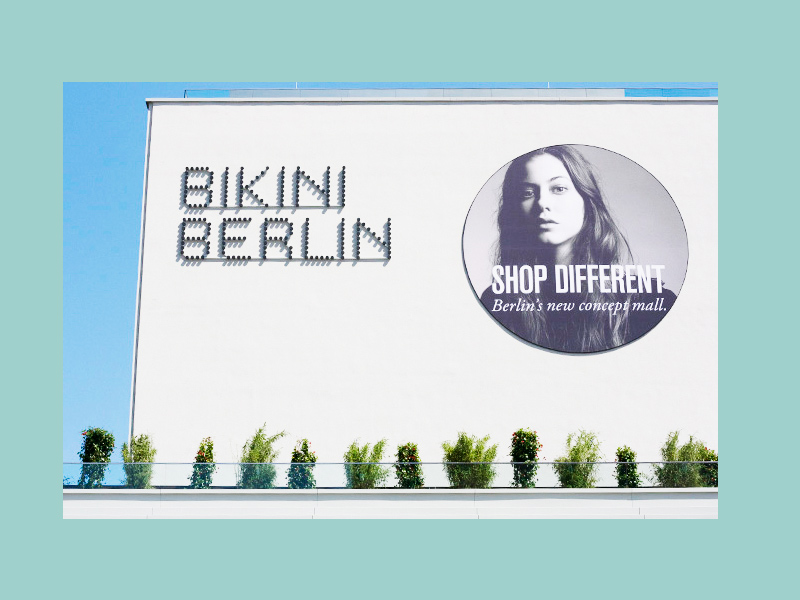 Why Space? Because it covers the famous cinema "Zoo-Palast" which the cineaste among you will know from the film festival "Berlinale", a concept shopping mall, a hotel, rooftop terrace, offices and a parking space.
According to the owners it's the world's first Concept Mall, that integrates a collection of carefully curated and compatible boutiques, concept and flagship stores and gastronomy and service providers. So, one of them is a Retail Concept from Serbia, called SUPERMARKET (written CYNEPMAPKET), which opened on the 15th of May their very first brand new store in Germany. It's a Restaurant, Bar, Eventlocation and Fashion Store and is beautifully located on the terrace space of Bikini Berlin.
In the store area are displayed hand-picked brands and of course by choosing Milena's work they proofed already quite a good taste.
For the opening of SUPERMARKET Milena Kling launched a limited edition of her chrystal glass collection THE PRESENCE OF ABSENCE, which is available for the first time for sale!
It will be exhibited for the next 2 months at the store. So, by now you should know what my tip for your berlin travel agenda is?
Further information about her project you find also on her website:
You'll find the SUPERMARKET store here:
Hardenbergplatz 2
10787 Berlin
info@supermarket.de
www.supermarket.de
Opening times from Monday to Saturday: 10 am to 8 pm
images by ©Milena Kling, ©Anne Deppe and ©supermarket