So far I was only a silent fan of the legendary Milan-based Gallery Nilufar. Whenever I was in Milan I stopped by, even on Sundays, only to catch a glimpse look of the exhibits. But with another mind-blowing exhibition for this years Salone del Mobile I dare to express my deep admiration, dedicated to the work of gallery founder Nina Yashar, her sister Nilu and her gallery team.
Nina Yashar is undoubtedly assigned to be Milan's interior design doyenne, gifted with a Midas Touch in bringing together modernist masters with the work of cutting-edge young design talents. Her manifesto is composed of three words: Discovering, Crossing and Creating. It may sound easy, but one can sense the huge amount of work which is behind her accomplishment.
The current exhibition named EVEN MORE is structured by three sections: The Baroque of Light, the Flat and Arcadia. When entering Via della Spiga you'll enter a whole new universe of unique, beautiful and refined glamorous objects. Nilufar's language is matchless and beyond any trends. What first catched my eye were the chests of drawers. One, timelessly elegant, designed by Pietro Chiesa (1943), made by Fontana Arte and two named Prato and Ringo by Roberto Giulio Rida (2013), playing with joints, colours and reflecting surfaces. They are made of crystal coatings and vintage materials of the Forties and Fifties, now out of production.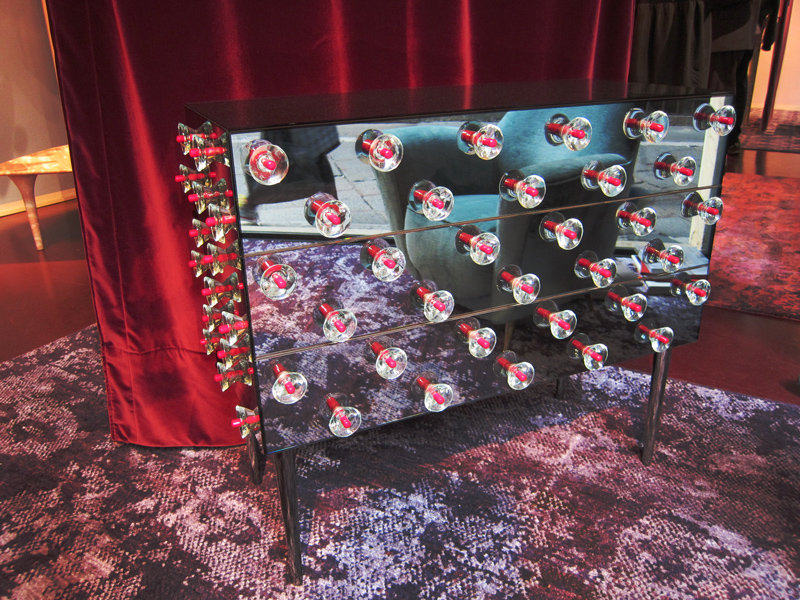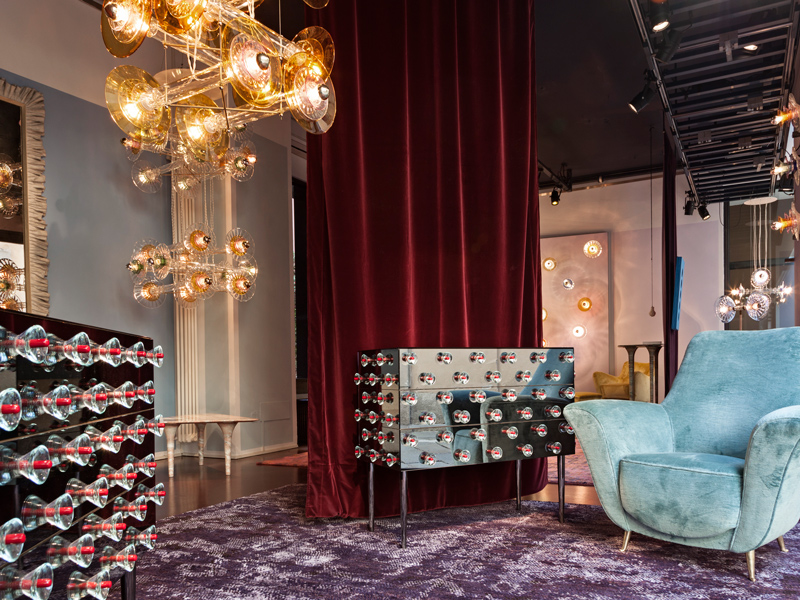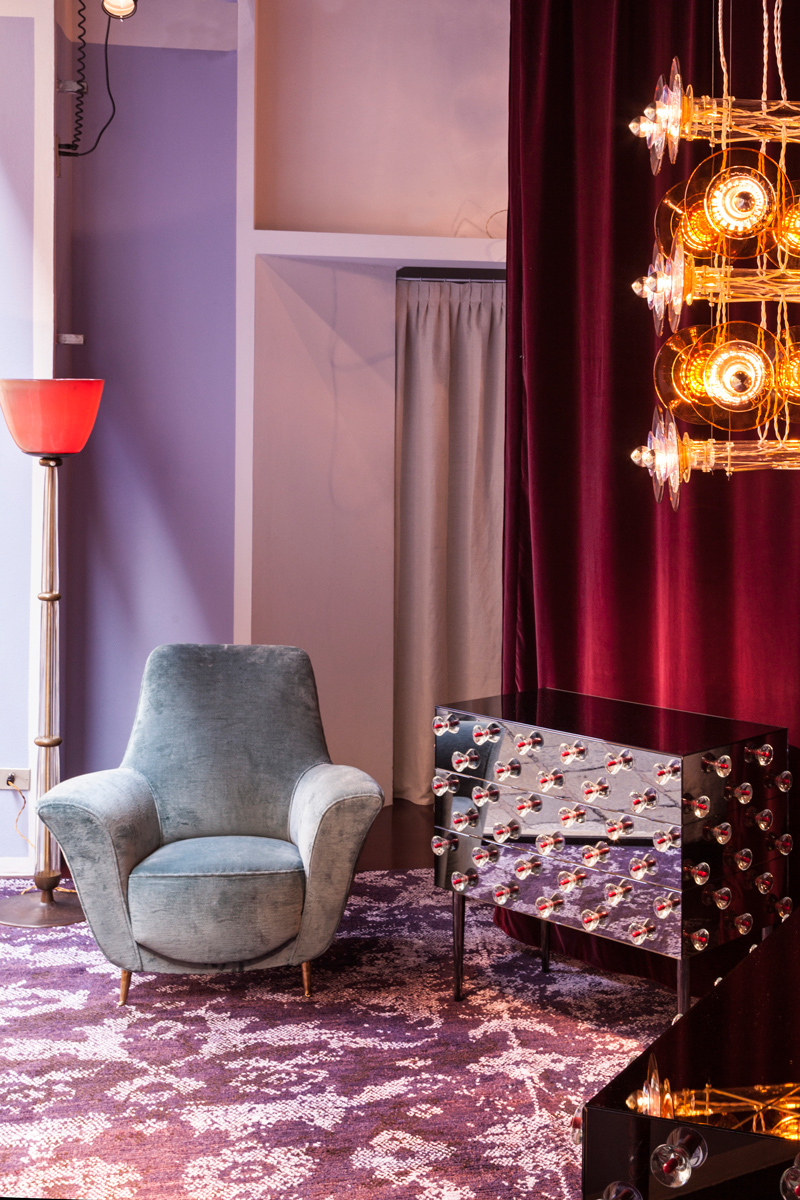 Image 1/2 by ©designisti / Image 3/4 by ©Ruy Teixeira

And for the first time in Italy, Nilufar presented Blooms (2013), buds of light in glass and pyrex designed by the extremely talented London-based Designer Bethan Laura Wood, who won W Hotels Designers of the Future Award at Design Miami/Basel in 2013. But also a stunning chandeliers with the glow of coloured glasses from the CrissCross Collection (2014) submerged the stage by a fine play of reflections.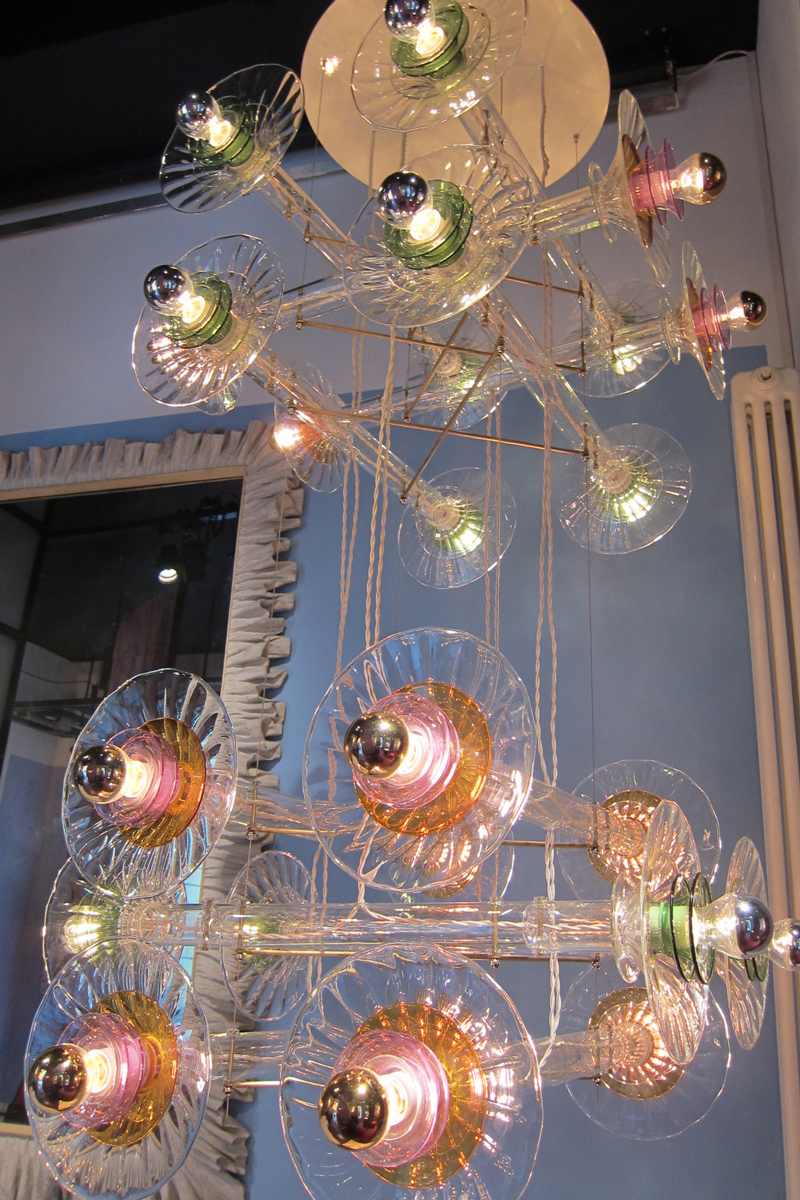 Image 1 by ©designisti, 2/3 ©Ruy Teixeira
Then there was the table Trasimeno by Massimiliano Locatelli (2014), whose shape recalls the homonymous lake in central Italy – its design is made by four modular pieces of furniture made of different marbles.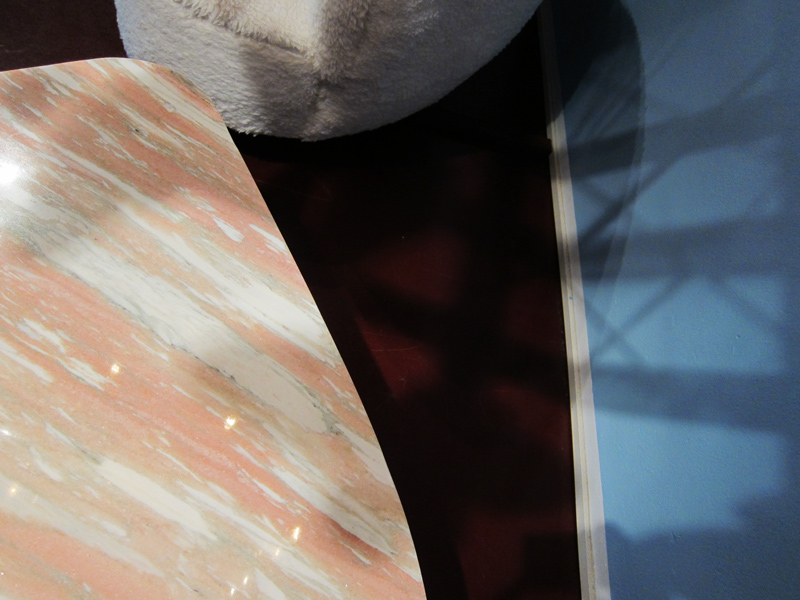 Image 1 by ©designisti / image 2 by ©Ruy Teixeira
Now, would you like to follow me on the first floor and perceive the atmoshpere of a smart vintage pad, shaped by main exponent french Avant-garde Interior Designer Jean Royére?
The flat is furnished with a pair of armchairs covered in precious Mongolia wool, the sofa Easy Corner, accompanied in a corner by large floor lamp Barometro by Giacomo Ravagli (2014) and wonderful Giò Ponti chairs (1950s) upholstered in an unbelievable beautiful red brocade silk.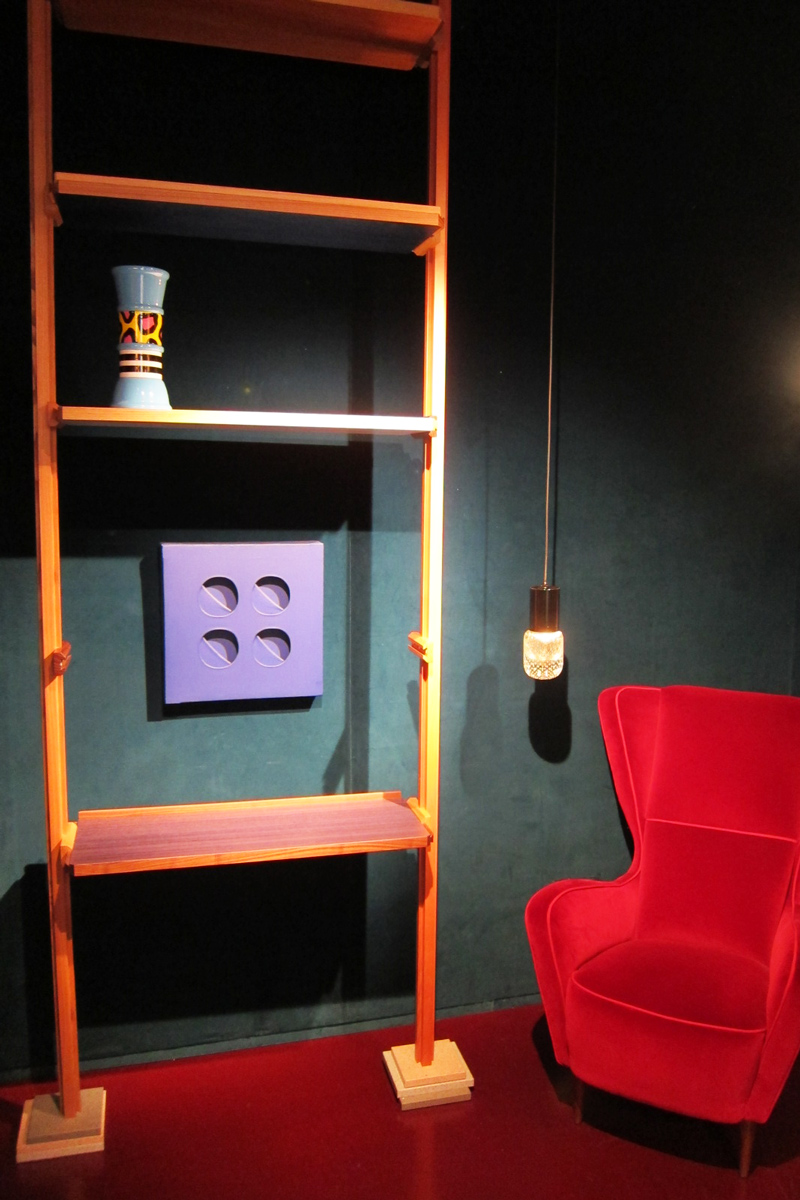 Image 1/ 3 by ©Ruy Teixeira / Image 2/4 by ©designisti
A real star is also the rare dressing-table by Giò Ponti made by Fontana Arte for Casa Vanzetti (1938/39) – a piece in dialogue with the modular bookcase by Martino Gamper (2011), paying homage to the bookcase from master Franco Albini but preferring dotted tiles to the classic feet.
In the third part Arcadia Lighting Designer Lindsey Adelman's Cherrybomb (2014) falls from the sky and lightens the room with a soft light of blue and apricot reflections. A thin net of brass pipes combined with hand-blown glass globes.

 Image 1 by ©designisti / Image 2 by Ruy Teixeira
Made of lava stone and bronze, the table Garda by Massimiliano Locatelli (2014) recalls the dark and deep waters of the famous lake.
David /Nicolas propose Dualita (2014) furniture collection: seats, stools, armchairs and a bench looking discreet at a first glance, but a careful eye can grasp elegant, refined details and proportions. The selected colors, the alcantara covering and the metal structure with copper details are just a match made in heaven. Even more due to the floors covered by contemporary carpets designed by Haynes Robinson.

Image 1 ©Ruy Teixeira / Image 2/3 ©designisti
In the last room Flavio Favelli (2014) exhibits two lamps created with the original structures of naturally sunburnt Luminarie del Salento. the designer re-interpreted thus "luminaire, that is scenographic decorations typical of southern Italy and set up during traditional patronal feasts, turning them into unique, original pieces.
Image ©Ruy Teixeira