Right away the next day after being in the holy grail of design history at Cassina (pls see here), I was quite excited to visit the young design scene in cologne. And whoop, how everything fitted together like pearls on a chain. I ran into some quite talented young Designers, the lovely Milena Kling and her charming colleague Joscha Brose from Brose-Fogale, who also had co-founded Studiohausen, studied at UdK with Axel Kufus and developed the textile moulded chair I got to know the evening before. What a coincidence?! So, what is the concept of the journey?
Objects have their own story to tell – long before they begin to function as personalised items in everyday life. as the result of their makers' ideas, experiments and strategies, they are not isolated products but encompass a series of complex processes.
So the first exhibit of "The Journey" showcased the works of 6 designers: Sarah Illenberger, Milena Kling, Wednesday Paper Work, Brose-Fogale, Studio Hausen, Michel Giesbrecht. And I immediately loved the concept of this format so much, because what simply thrills me most, is to discover the story behind the objects told by their inventors. In the following I would like to highlight three of the six very different journeys.
By entering the booth I immediately was attracted by these lights, somehow inviting you to just start with your gymnastics or what about having a cone with light ice-cream?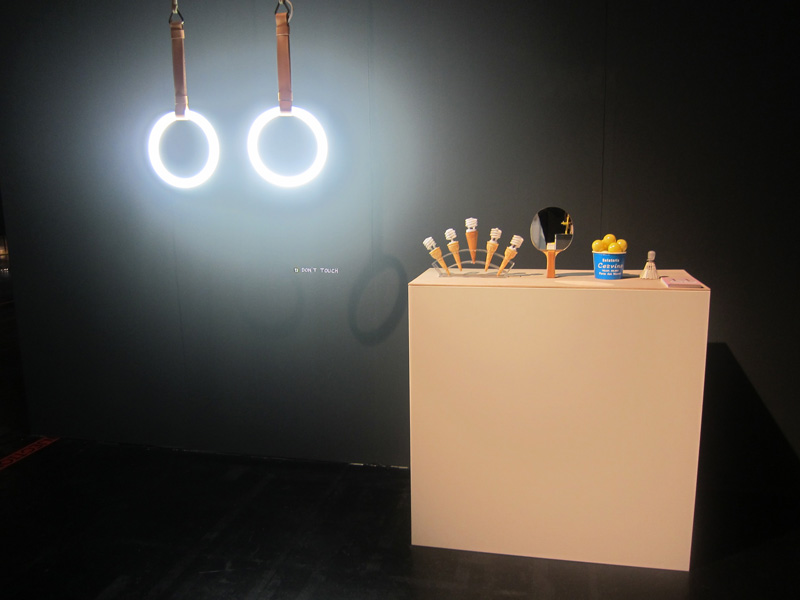 Good chance you already know the stunning work of artist, illustrator and designer SARAH ILLENBERGER, probably for her significantly influencing object-based illustrations. Needless to say, I am a big fan of her oeuvre. She now takes her work off the two-dimensional canvas and releases her iconic artifacts into the world of products. On her journey she plays with the AFFINITY of things and brings light literally into a new context. So, for example a gym light becomes a delightful object for daily use that bears her renowned signature style.
 A REBEL JOURNEY. 
The Designer Duo BROSE~FOGALE showed a range of furniture inspired by the contemporary and busy lifestyle in cities like london, paris or nyc, where space is scarce and being well organised is essential to master the hectic everyday life. Somehow Joscha Brose and Matteo Fogale were inspired by the classic valet stand, that served everybody's need to organize your daily wear and belongings. Well, what a cool idea! I just loved it. Even for people like me, not living in one of the aforementioned hot spots. Get ready for your day and do not worry about these questions: where is my key, my phone, my glasses, my wallet, my watch, whatever. You know what I mean, do you?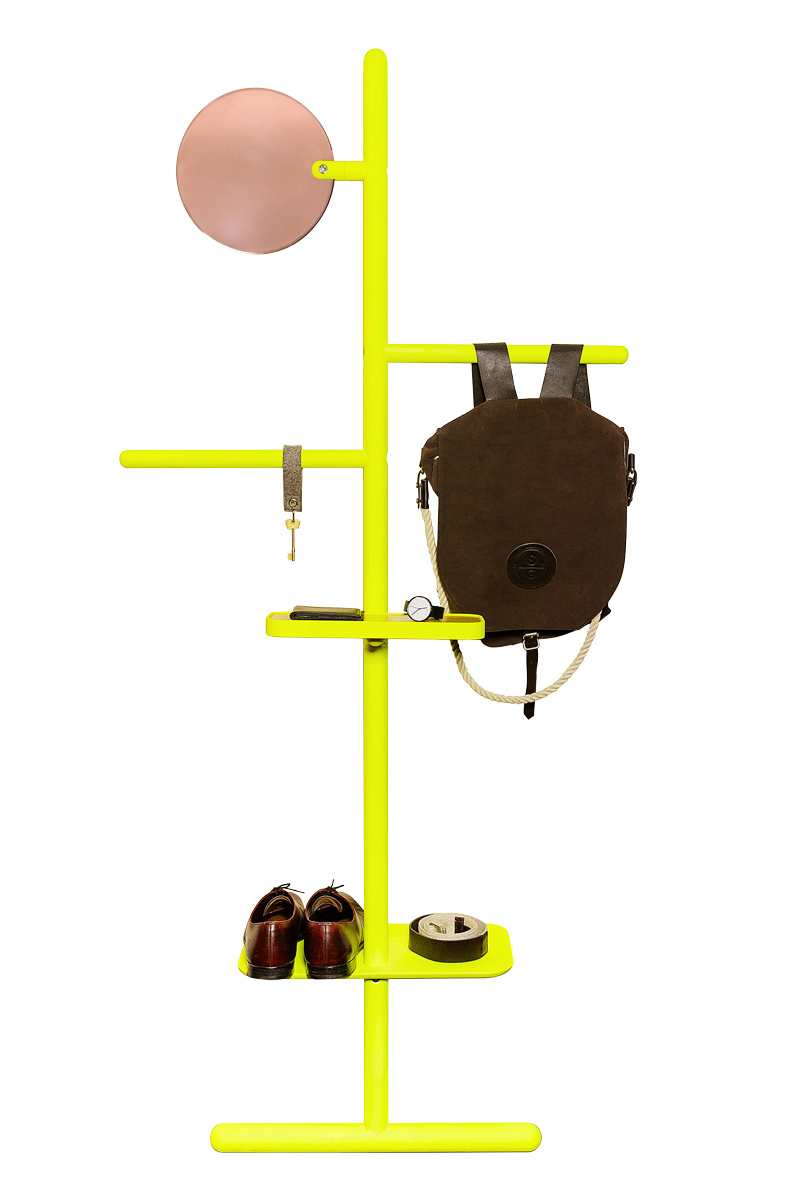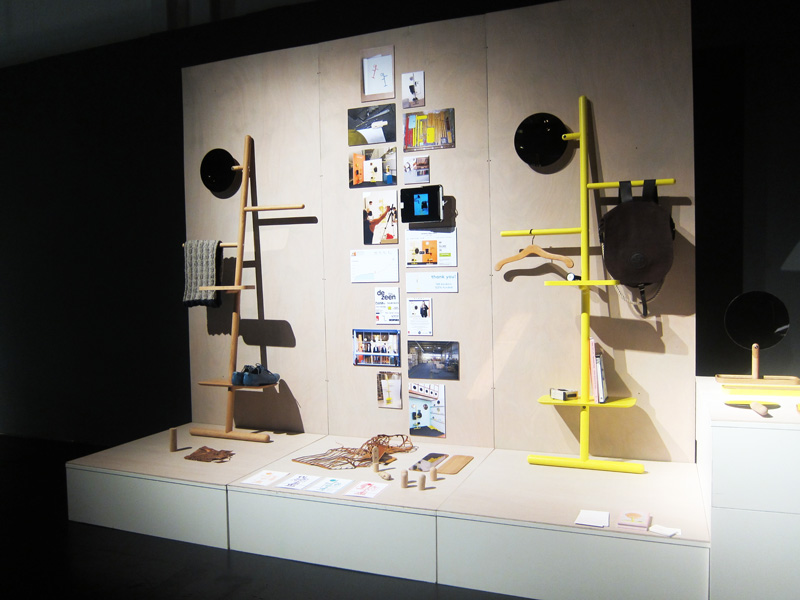 Joscha Brose explained to me another part of the concept: the camerino collection was also designed with the intention to connect the designer more closely to the user, by taking over the whole chain from design, product development to distribution.
Furthermore the project was founded by modern digital means through Kickstarter and the production of the first batch was financed by the crowd. The community's enthusiastic feedback and strong support is proof of the idea's potential. Also the price really reflects the quality of the product, rather than the costs of everyone else in between. Quite simply this means great quality, well-designed products at a smaller price – a role model for projects to come.
And then there was the work of designer MILENA KLING – she showed a more artistic approach which really deeply fascinated me. Milena calls it the presence of absence and a TRANSFORMATION JOURNEY. The journey of her objects began with a natural phenomenon displayed in a piece of glass tinted blue by an iron splinter which got lost in a glass factory's abandoned furnace. That became her inspiration for a series of quite beautiful glass objects.
What was at first a random effect transformed into a cultivated feature. By replacing wooden moulds with nets and perforated copper sheets the liquid glass is shaped. Moreover it reacts with the copper-oxide creating a treasure trove enriched by ornamental elements and a natural ruby color.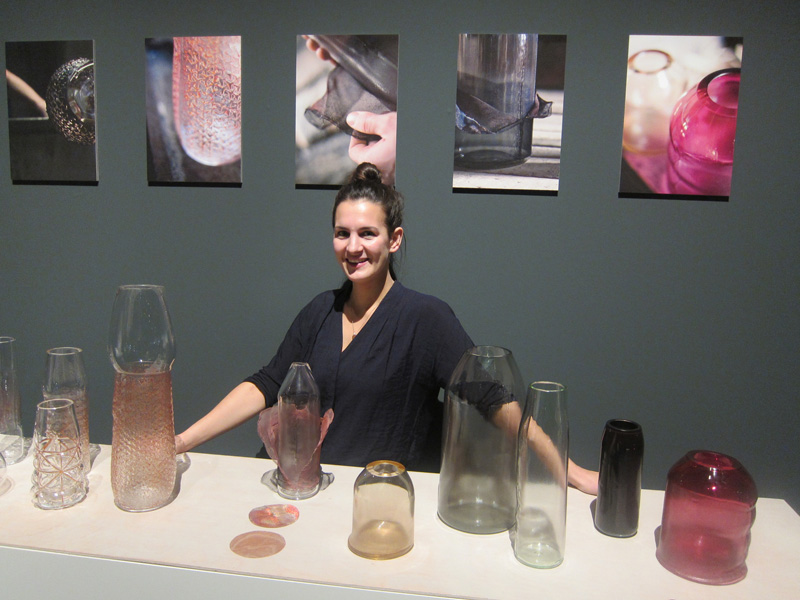 In the future the journey will continue to showcase the inside stories of creators from various artistic disciplines and exhibit their objects for a wide audience.
After having such an inspiring journey I am very much looking forward to the next parts to come!