The origins of italian design meet – design talk at cassina showroom in Cologne – a short reflection
Usually the most exciting part of visiting fairs is, to attend the associated events of the exhibitors. So I very gladly followed the invitation to an event held by Cassina at their fairly new Showroom while imm cologne last week.
The event was savoring Cassina's recent acquisition of Simoncollezione, the historical Italian brand founded in the 60ties, and now part of the Cassina Contemporary Collection since September 2013.
I had the great joy to listen to an interesting talk with the famous italian architect and designer Tobia Scarpa and Prof. Axel Kufus from the University of Art in Berlin. Some might say, due to the presence of Tobia Scarpa, even a historical moment.
Hereafter I would like to give a short insight over Simoncollezione and the talk.
The Founder of Simoncollezione was the legendary and pioneering Dino Gavina (1922 – 2007, please see below), a man on a livelong mission, to fight against kitsch and to produce objects and furniture in the highest possible quality. He and Cesare Cassina (founder of Cassina, 1909-1979) shared the same pioneering approach to transform from artisanal to serial production, with the best and innovative solutions. Two brands, both originators of the Italian design industry.
"The principle of necessity: furnishings are necessary. But there's a second more important corollary: beauty."
Carlo Scarpa
While Gavina was attentive to the most advanced research in the design field, he was at the same time receptive to the impulses of artistic creativity. The products of Carlo Scarpa, a key figure in this industrial operation, identify the Simon collection in particular. The Doge table project soon became an icon of the company thanks to its figurative strength and ability to impose itself as a genuine piece of architecture.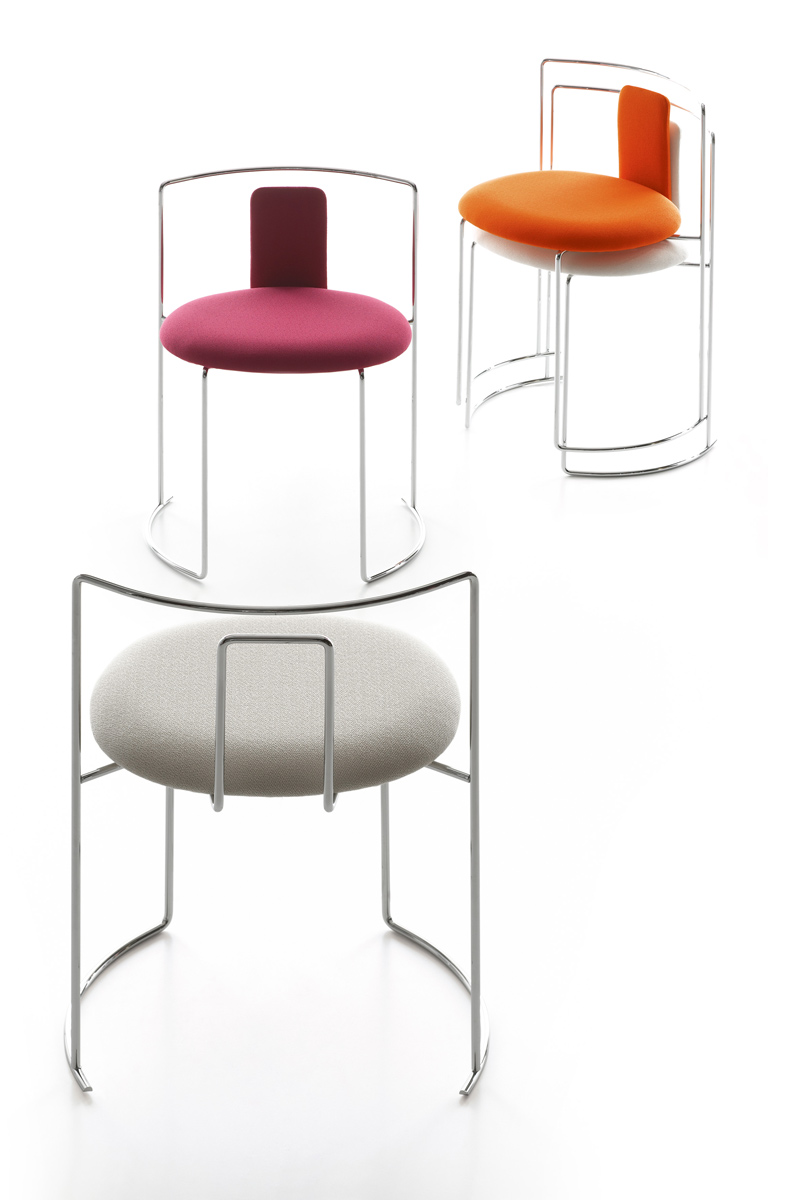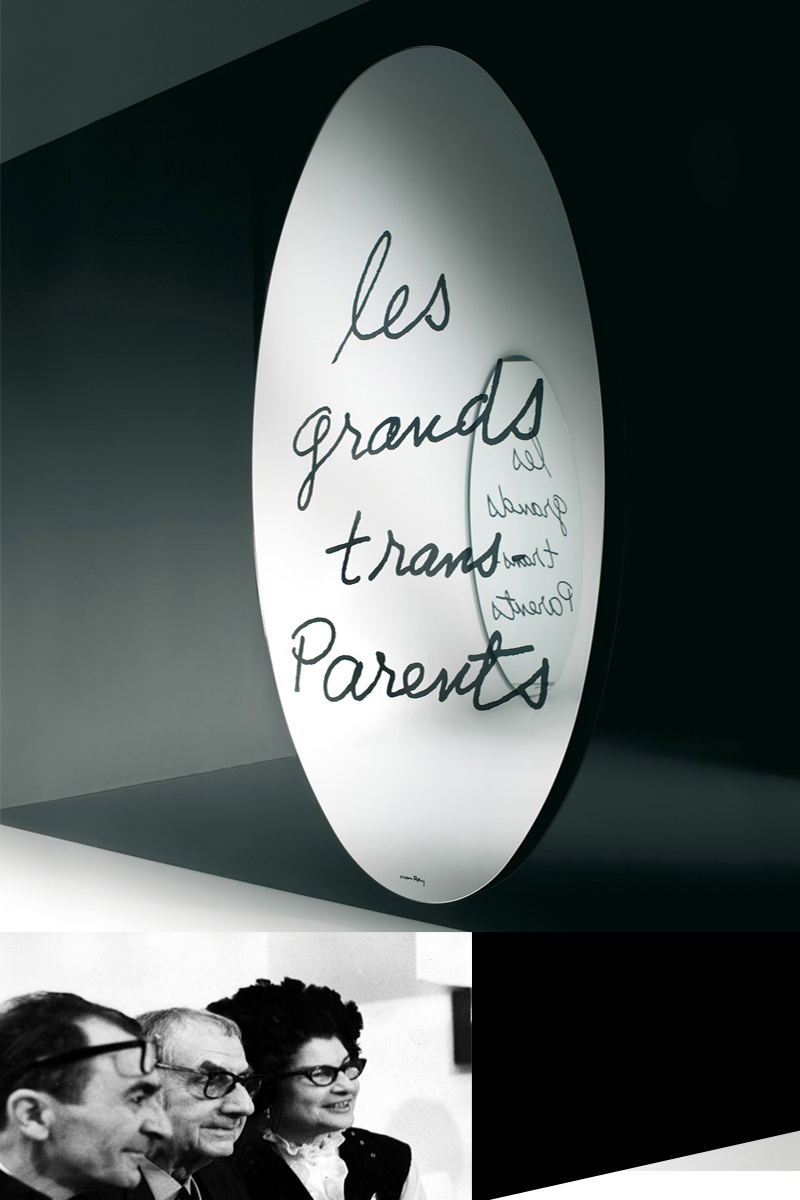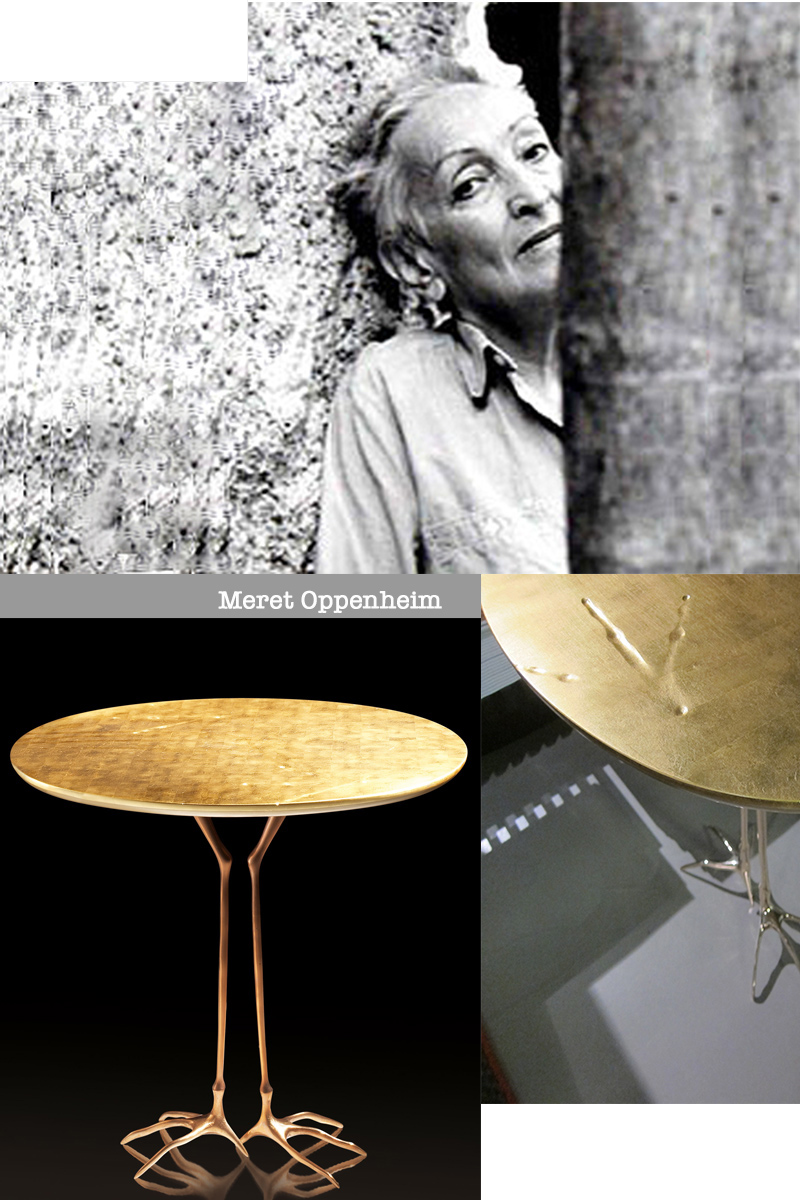 On the other hand the connection with the art world resulted in a series of objects such

as the Les Grand trans-Parents mirror by Man Ray,which introduced functional works of art

to furniture design.
Man Ray's mirror as well as Oppenheim's Traccia table, both play with it's surrealistic look and feel and the imagination of the user. Not only the slim birds-legs, also the top creates an even tenacious feeling through the footprint that looks like the bird has just crossed the table-top to pass by the tea arrangements.
It becomes a delicate object of irony, humor, and beauty and reflects even more the idea behind Simoncollezione:
Dino Gavina was convinced that design needed to be both, modern and richly poetic.

Tobia Scarpa, son of Carlo Scarpa, started to design Products in 1957. As a contemporary witness of the history of SimonCollezione he gave valuable insights to the brands evolution during the talk. Based on a selection of historical photographs he showed the big influencers and famous contemporaries of Dino Gavina and his father, like Enzo Mari, Marcel Breuer, Achille and Pier Giacomo Castiglioni, Marcel Duchamp, Man Ray, Lucio Fontana, to mention a few.
As he talked along one could literally sense how fruitful the work and/or interaction of the aforementioned peers was for the design and especially the Italian design till today.
Cesare Cassina and Dino Gavina laid the foundations for the great tradition of Italian Design also through the founding of other industrial businesses such as Flos in the lighting sector (1962).
Second part of the talk was a sneak peak into today's design laboratories.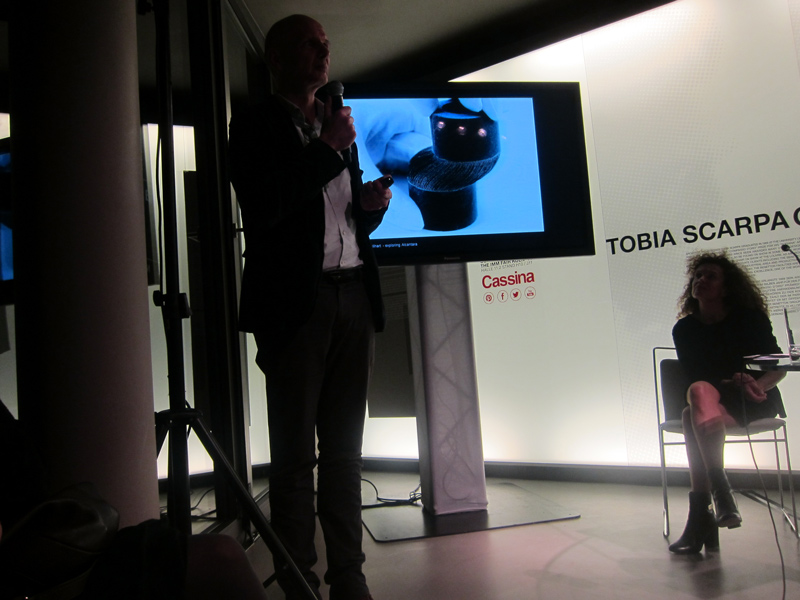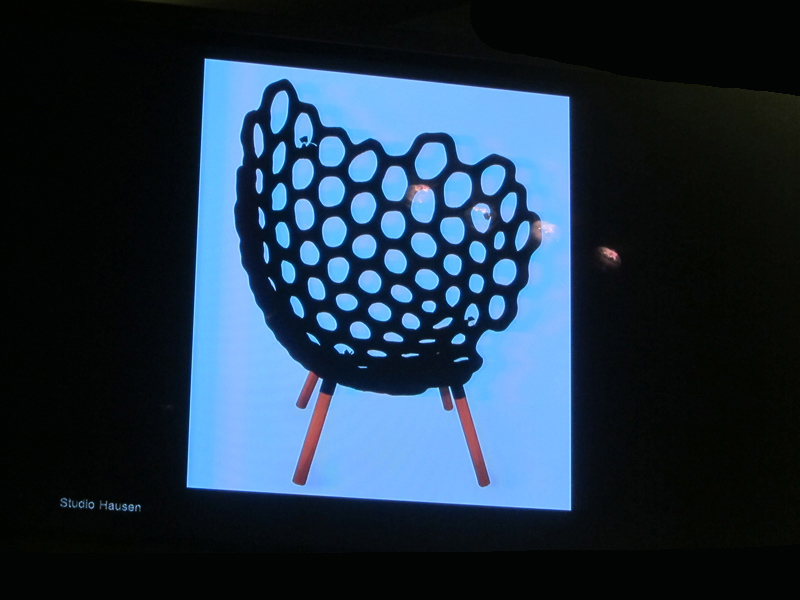 Prof. Axel Kufus was invited to talk about the design processes at his University. Within his projects "Design Thinking" and "Open Innovation" he showed some of the examples how his students had produced new designs through an innovative process. One example was the idea of making furniture with a textile mould and was developed by an innovative industrial furniture manufacturing process that uses the material efficiency and potential of high tech textiles as well as the cutting edge procedures of the textile industry.
Which was, I thought, a perfect match between the past and the future. It's probably true to say, that there is no innovation without experimentation. And that new design is possible still today, maybe more than ever based on new materials. Dino Gavina and Cesare Cassina had been obsessed on the material and quality of design as well as bringing culture to the industry.
"But more than anything, we'd like to make one thing clear, we've never been serious people […]. There are so many serious people in the world! Duchamp wasn't a serious man, neither was Man Ray. Carlo Scarpa was a true rascal […]. So we always tried to play, this is what I meant. It was a non-stop game our whole lives long."
Dino Gavina
Thank you Cassina for this very interesting and inspiring event!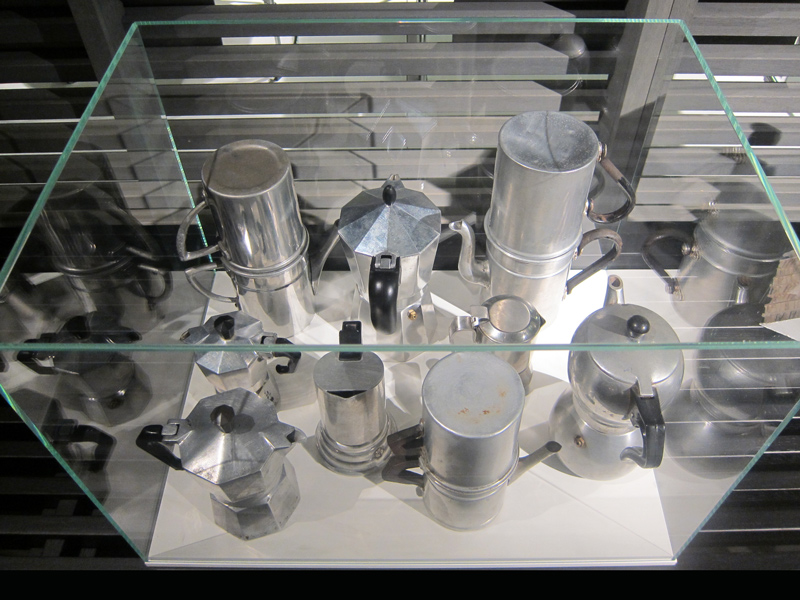 Tobia Scarpa (1935): Architect and designer graduated 1969 at the University of Venice and in the same year won a "Compasso d'Oro" prize for his "Soriana" armchair designed for Cassina. He has since been awarded many other design prizes and many of his designs can also be found on show in some of the world's key museums, including his 'Libertà' chair on show at the Louvre. (btw: during the talk he insisted on not named Professore, Dottore or similiar…just Tobia Scarpa)

Carlo Scarpa (1906 – 1978): From architecture to works in glass, from design projects to preparing museum exhibitions, the work of Carlo Scarpa has always stood out in the unmistakable way in which it manages to bring together his love for materials, his attention to detail and his masterly elaboration of organic and Wrightian poetics. Architect, designer and artist, Scarpa left the Venice Academy of Art in 1926 and began professional work, but continued to visit craftsmen's' workshops and Venetian master glassworkers. For twenty years, right up until the second half of the Forties, he received numerous commissions to design, convert prepare buildings.
Tip: Must-See in Venice – recently re-opened Olivetti Showroom by venetian Carlo Scarpa at Campo San Marco, some nice shots can be found here…., then Fondazione Querini Stampalia in Campo Santa Maria Formosa and in Riva degli Schiavoni you reach the Giardini della Biennale. 
Further readings on:
www.cassina.com
www.simoncollezione.com
www.kufus.de